Christian Books Translation
we will translate your Christian books into as many languages as possible.Human translations…performed by our brothers
and sisters in many countries!

Any Language
From the most common to the rarest and most obscure language. We have been been translating into more than 150 languages over the past 12 years or so!
Christian team
All of our translators, are real Christians, pastors, ministers, lay members missionaries, preachers, theologians and experts in Christian texts!

Low prices
Quality is our major focus and adjusting our rates as low as possible so you can have your material translated to reach the world. Feel free to share your budget when receiving a quote!
Four main goals of Christian Translation

Colossians 3:23
"Whatever you do, work at it with all your heart, as working for the Lord, not for human masters."

Matthew 28:16-20
Therefore go and make disciples of all nations, baptizing them in the name of the Father and of the Son and of the Holy Spirit…"

Spread the Gospel
Assist brothers and sisters around to world to spread the gospel by translating the messages the Lord has given to them into as many languages as possible.!

Excellence in translation
Top quality translation in every single work, thus using the quality as a testimony and praise to the Lord.!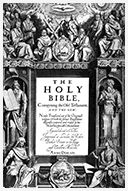 Christian
Project Management
If you have a project into several languages and you don't have the time to handle it yourself, just let us know. We will accept your project using your current budget and manage it for you. we will dedicate ourselves to your project. With our Christian Project Management Services, you just need to relax and we will do all the work for you. ...
View more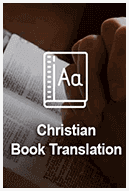 Christian
MP3 Audio Recording
Your sermons, books and any Christian related material into Christian MP3 Audio Recording. With our Christian brothers and sisters around the world, more than 250 languages, we can provide you with top Christian MP3 Audio Recording Services into any of our languages and if your language is not in our list, we will surely find the correct person ....
View more
All our Christian

translators are
Avid Church members
Bible teachers
Bible Professors
Missionaries
Theologians
Lay members
Church planters
Prayers
Christian Singers
Pastors
Church Leaders
And most important, filled with the desire to spread the Gospel worldwide using their talents through Christian translations.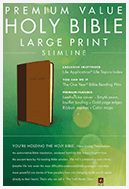 Christian Videos
Subtitling
Remember that for you to have a subtitling or captioning, the first step is transcription and we have mentioned before that you will need a SRT file to perform this task. Christian Subtitling can be performed into almost any language, if we can translated, we can subtitle the video ...
View more
Erica A. Spence
Erica A. Spence
I have been using Christian Translation Services for several years now and I am always impressed and fully satisfied with the quality, turn around time and excellent rates. I will definitely continue using Christian Translation for all my translation's needs.
Carolyn Hollier
Carolyn Hollier
Thanks to Mr Yeral Ogando and his excellent team of translators and technicians from christian-translation.com. Yeral, God has a record of the many hours you've put in, partnering with me on this project.